Informations about the album Temple of the Dog by Temple Of The Dog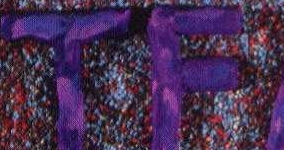 Friday 30 November 1990 is the date of the release of Temple Of The Dog new album, entitled Temple of the Dog.
In 1990, Andrew Wood, lead singer of the grunge bands Malfunkshun and Mother Love Bone, died of a drug overdose. When his friend and roommate Chris Cornell learned about Wood's death, has written two songs in tribute to him, during a Band tour through Europe. Upon his return to Seattle, decided to record their band Mother Love Bone, guitarist Stone Gossard and bassist Jeff Ament. The group was completed by Soungarden drummer Matt Cameron and stone Gossard, guitarist Mike McCready. They called the project Temple of the Dog, after a line in the Mother Love Bone "Man of Golden Words".
The list of 9 songs that compose the album is here:
These are some hits sung by Temple Of The Dog. You will find the name of the album in brackets:
Angel of Fire
Call Me A Dog
All Night Thing
Pushin' Forward Back
Four Walled World
Your Savior
Black Cat
Wooden Jesus
Times of Trouble