Informations about the album Innovator by Fortified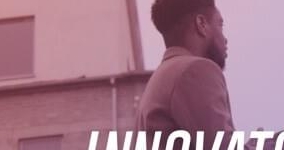 We are going to show you the latest album by Fortified entitled Innovator. The album has been released on Tuesday 20 April 2021.
Fortified is a British recording artist and producer from Streatham, South London. Musically his style has many influences including: Afro-Swing, Afrobeats, Rap, Hip House, Pop, Trap, Deep House, PBR &B and many others. Mostly his sound is a fusion of Afro-Swing / Afrobeat and Rap that perfectly blends his Nigerian musical roots and his South London rap style.
The list of 4 songs that compose the album is here:
This is a small list of songs created by Fortified that could be sung during the concert, including the name of the album from where each song came:
How It Goes Down
Innovator
No Pressure
How Bout Now (feat. Flavz)
Some lyrics and translations of Fortified
Most viewed translations this week